Healthcare recruiting is a detailed process that requires a deep familiarity with the industry challenges and the talent pool. With challenges such as high turnover rates, lack of suitable or readily available talent, and others, it's not so easy to fill open positions. And then there's the ever-increasing competition.
So if you're trying to maximize your hiring efforts and improve your recruitment process, it will pay to polish up your strategy. Here's a list of tips and tricks that will help you do just that:
1. Partner with a healthcare staffing recruiter
If you'd rather save yourself a headache and leave all the heavy lifting to someone else, then this first tip is for you. Hiring a healthcare staffing recruiter is a surefire way of getting access to the best talent in the market. Since such recruiters are experts in what they do, they will be so efficient and will get you the best candidates for any open position.
Industry-leading healthcare recruitment firms like Kinetix have a team of expert recruiters who are experienced at engaging candidates and creating a connection with them. They aim to not only get the most suitable candidates but also those who will stay longer.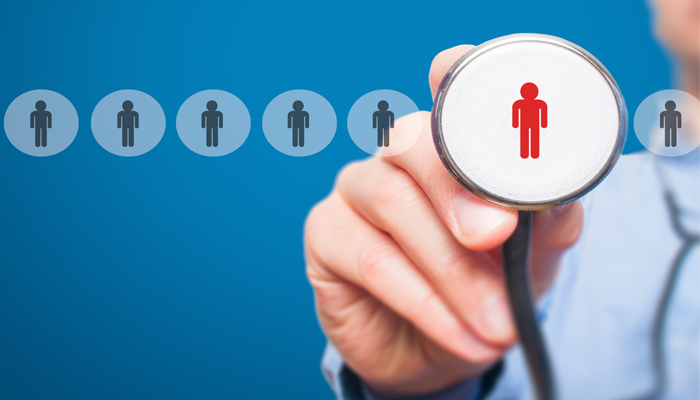 2. Develop a strong employer brand
Creating a strong employer brand is crucial in healthcare recruiting. Not only does it help you to attract the best candidates, but it also increases your chances of retaining them. Make sure that you create an attractive company culture, as that promotes your company and offers room for strong referrals.
As more employees learn about your company and the work environment, they will want to have first-hand experience. That will increase the response whenever you announce that there's a slot that requires filling.
3. Make sure that you have strong job descriptions
Just like you expect job candidates to send in strong applications, it's also fair that you send out strong job descriptions. These descriptions ought to be as detailed as possible so that you can increase the chances of getting responses from the most suited candidates.
An under-detailed and bland application will make it more likely for qualified candidates to lose interest midway. That will leave you with fewer applications, thus a slimmer chance of finding the best candidate.
4. Have a priority to hire from within
Employees are more likely to stay longer if they find out that they have a chance to grow within your organization. Be keen to offer chances like training programs, continuous learning, special projects, and more, so that your employees can advance in their careers.
This will make it possible to reward productive employees with positions that would have otherwise gone to outsiders. Besides, if your hire from within, other employees will be motivated to work better so that they can advance in their careers. And that's not all – such a hiring strategy works well when it comes to retaining organizational knowledge and talent. As
such, you won't have to endure the high training and onboarding costs.
5. Develop a highly efficient hiring process
Your hiring and recruitment process should be as efficient as it can get. Make sure that the job adverts are as realistic as they can be. Overselling a position is one of the reasons for high turnover rates since employee expectations will be high.
An efficient hiring and recruitment process will have the following aspects:

A quick and user-friendly application process

A clearly described job advert

Proper communication regarding compensation and

employee value proposition

Expert recruiters who clearly outline their expectations of the next steps
Hire better with Kinetix today
It's easy to enhance your recruitment procedure when you have the right tips to build an effective strategy.
If, however, you want to perfect and future-proof your hiring and recruitment process, engage the power of Kinetix.
As one of the best healthcare recruitment firms in the industry, Kinetix has a team of recruiters that will go above and beyond to deliver the best results.