If you're in the mood for a delicious meal in Chicago, you've come to the right place. If you're not sure where to go or what to order, consider checking out these top 10 restaurants in Chicago. You'll also find the menus, prices, and even the ability to book a table online. There's no need to travel to Chicago just to enjoy some tasty food. Check out these recommendations!
Bandera
Located on the Magnificent Mile, Bandera is a favorite spot for business lunches and attracts shoppers from across the city.
Aside from the rotisserie chicken and "hacked" chicken salad, the menu also includes classic dishes like a cheeseburger and barbecued beef back ribs. Its signature jalapeo cornbread is a must-order, and you can even order it tableside. The restaurant also has a number of windowside tables where you can enjoy the scenery.
Elske
With an a la carte menu and a tasting menu, this Danish-inspired restaurant is the perfect spot to sample some of the finest Danish-inspired fare in Chicago.
Its modern Danish influences are evident in the creative American fare on offer. A low-key spot, Elske is a great place for couples to dine with their significant other. It has received accolades from numerous food critics and has been featured on a number of lists, including the Chicago Tribune's Best Restaurants.
Acadia
In the South Loop, right next to a busy dog park, sits Acadia, a contemporary restaurant with a slick, modern design.
The living green walls and natural artwork provide a stylish, yet unfussy atmosphere. The food is classic American fare, and the plates are beautifully presented on ceramic and living moss platters. The service is attentive and refined, and the bar menu is equally impressive.
Ramen Takeya
This Hip Japanese joint combines ramen with small plates and cocktails.
The space is dim and features wood tables and a low-lit ambiance. The ramen is served in a bowl and topped with sesame seeds. The service is friendly, and the food is consistently top-notch. You'll definitely leave feeling refreshed after a meal at Ramen Takeya.
Pat's Pizza
A family-run business, Pat's Pizza and Ristorante is a Chicago institution.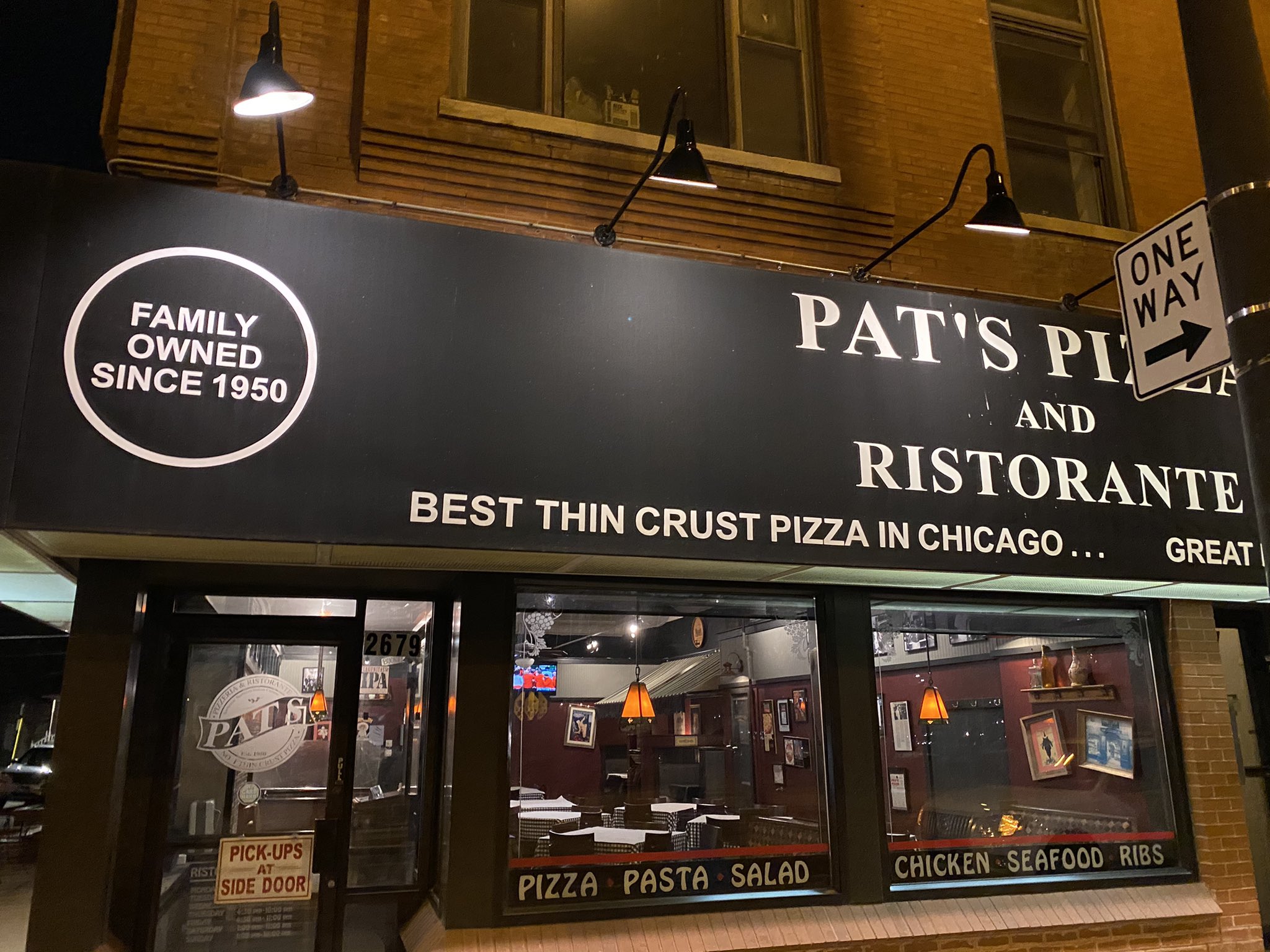 It opened in 1950 and has been a favorite in the neighborhood for generations. Owner Nick Jr. has been putting together some amazing pies at Pat's. Among the most popular pizzas is the thin-crust tavern pizza. The pies are topped with pepperoni and sausage and are so good, the owner is willing to go as far as to sell you on a special pizza!
Good Stuff Eatery
There are many reasons to go to Good Stuff Eatery, but one in particular makes it stand out from the crowd.
The first is its celebrity chef-backed burgers. Chef-owner Spike Mendelsohn earned national acclaim as a top chef on Top Chef and later went on to open a fine-dining restaurant, Bearnaise French Bistro, in Chicago. But Mendelsohn also saw potential in the fast-casual restaurant category, and opened Good Stuff Eatery in 2008. He is now working to open a branch of We the Pizza in Washington, D.C., as well as a Good Stuff Eatery in Riyadh, Saudi Arabia.
Elina's Deli
You've probably heard of Elina's Deli, but did you know that it's also a deli?
With its rustic decor and Italian dishes, this deli in the West Loop has earned a spot in our list of the best restaurants in Chicago. If you've been to Chicago, you know that Italian delis have become a renaissance over the past several years. Elina's shares the same historic neighborhood with Segantore and Alla Vita.
Two's Tapas
When a restaurant has a menu of tapas, it's a great way to experience different cultures.
Tapas is a Spanish word for "little plates," but the concept has evolved into a highly sophisticated cuisine with top-quality ingredients. Two tapas restaurants in Chicago are perfect examples of this philosophy. Two's Tapas is known for its exquisite food and impeccable service, while offering small plates of entrees and tapas.